Soul Taken Cover Sneak Peak
From Dan Dos Santos
June 2, 2021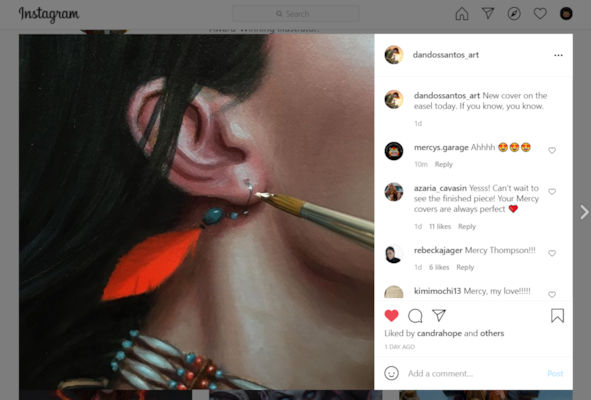 Dan is working on the cover for the upcoming Mercy Thompson novel Soul Taken and posted a picture of the progress.
Patty's hard at work writing it and it'll be released in March 2022. So just a little something to tide you over!
If you aren't already following Dan on social media, what are you waiting for??
Dan's Website
Dan's Facebook
Dan's Instagram